NOT YOUR ORDINARY SUMMER!
Get information here from packing your gear to getting onsite for your camp session.
Summer Camp Activities
Our vast range of programs and activities makes Circle Square Ranch appealing to children and teens. We encourage campers to try new and exciting activities that are challenging and fun. Exploring the beautiful outdoors with friends are a part of each fun-filled day at camp. Through high energy and interactive campfire times, daily cabin devotions and the example of our staff, campers will have the opportunity to discover what the Bible has to say about Jesus and our relationship with God. Campers participate in a variety of instructional and recreational activities based on their preferences.
Horse Program

Air riflery (ages 12+ only)

Archery / Marksmanship

Arts & Crafts

Basketball

Bible Studies

Campfires

Horseback Riding

In-ground Trampolines

Mountain Biking

Multi-activity Play Structure (Pathways)
Nature Trails

Recreational Sports & Wide Games

Ride the Champion Choo-Choo Circle Square RanchExpress (Pathways)

Sand Volleyball

Soccer

Swimming

Theme Meals

Wall Climbing

Wilderness Cookouts

Zip-line (30' structure with 300' zip line from the top!)
Print Packing List and General Camp Information
Detailed information will be sent with confirmation of your camp registration.
This package will include camp specific drop-off and pick-up times, a packing list, and other important information that you will need for your child's week of camp.
If you do not see an answer to your question, check our FAQ page or contact us. We are more than happy to help!
Horsemanship Program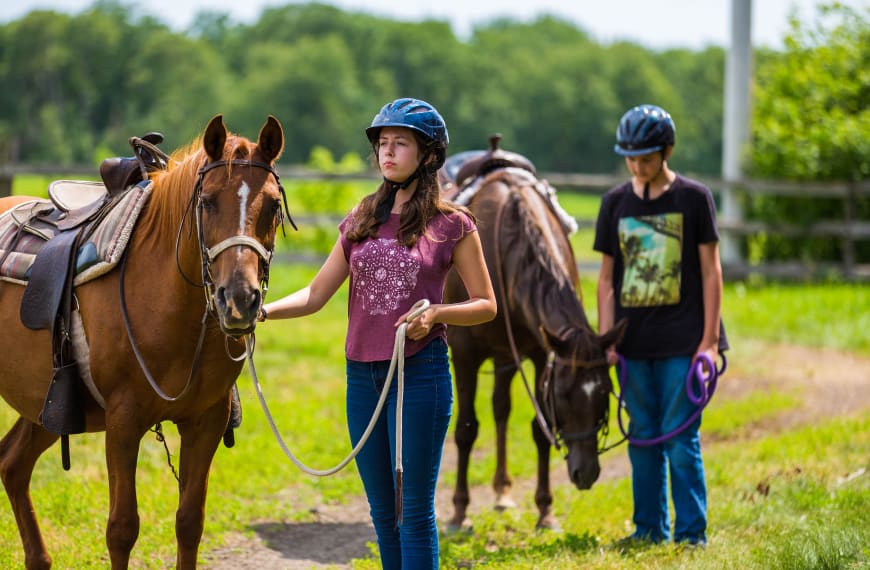 Horse Program

Horse Specialty Program

WIT (Wranglers in Training)